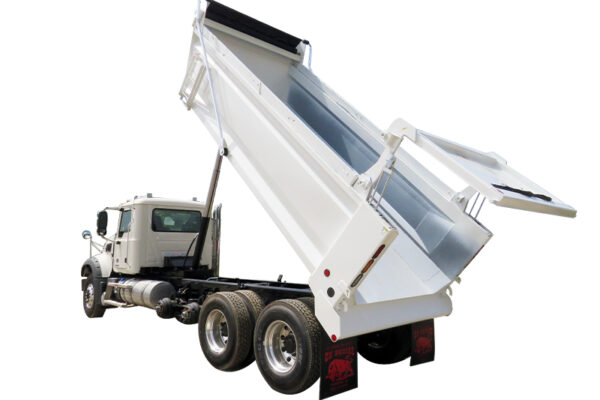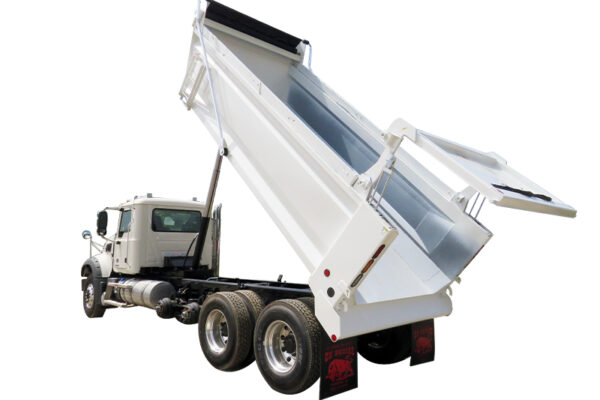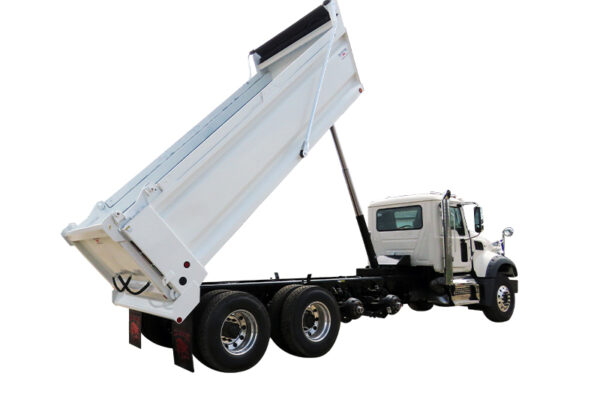 Overview
The ALL NEW Frontier™ body by Ox Bodies is a universal body designed for those who demand a lot from their work trucks. Backed by 50+ years of Ox Bodies engineering experience, we've built upon our historic quality and proven designs to bring you to the next Frontier™ of dump bodies.
The Frontier™ has been specifically designed to push the limits as a universal body, giving it strength for a variety of hauling applications and creating value in the long run. The all-new formed side, unique to the Frontier™, has been shaped to provide lasting strength and style. This square-style dump bed is built with abrasion resistant, high-tensile steel plate for lasting durability. A crossmember-less frame reduces weight and areas of possible corrosion from road salts.
Materials
Front: 3/16″ AR 450 (sloped)
Sides: Formed 1/8″ AR 450
Tailgate: 3/16″ AR 450
Floor: 3/16″ AR 450
Top Rail: 11 ga. 3″ x 4″ Tubing
Cabshield: 10 ga.
Specifications
Lengths: 14′-21′ (1′ increments)
Side Heights: 42″ – 60″ (2″ increments)
Sloped Front or Straight Front
Formed Sides – Picture frame tailgate
Crossmember-less understructure
Full width or narrow cabshield
LED Lights
Options
Hi-Lift Tailgate
Two-Way Tailgate
Sloped Front Auxiliary Axles
Strobe Lighting
Side Boards
Custom Paint